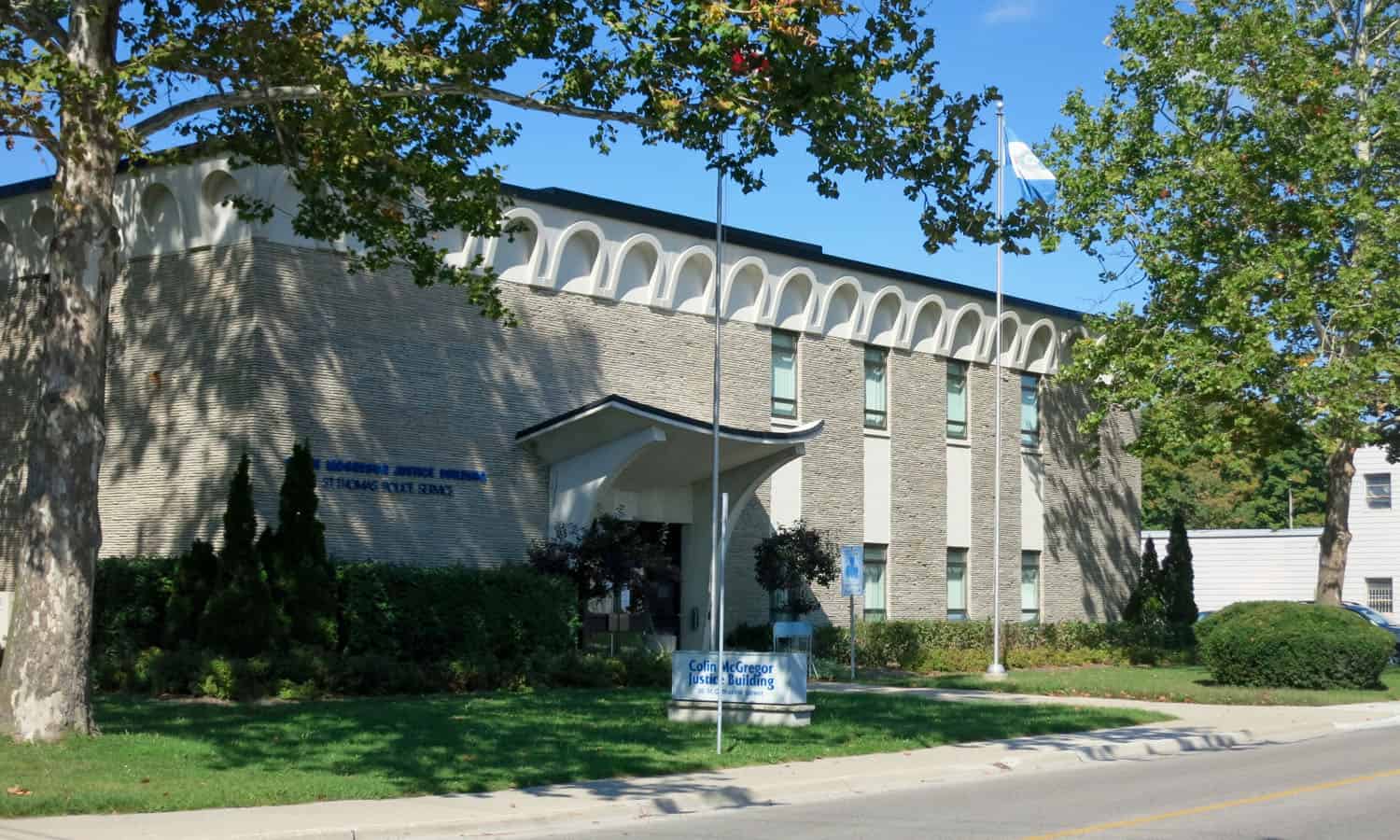 10 . 18 . 2017
No takers for former police building
AUTHOR Laura Broadley
The city has eyes to take down the justice building at 30 St. Catharine St. after no leasers were found for the 1970s administrative building.
On Monday city council approved putting the cost of the demolition of the former Colin McGregor Justice Building in the 2018 capital budget.
Council members gave staff until September to find someone to lease the building or demolition would be on their minds. The building was circulated through realtors with commercial interests through the Economic Development Corporation.
Near the end of June staff asked council about how to move forward with the aging building that was found to have asbestos located inside.
Asbestos isn't the only issue lurking in the midst of the building.
"The other thing about that site is there are known contaminants under the property from former uses. So, there's some significant environmental issues that somebody would have to manage," said city manager Wendell Graves.
Council decided to put the building on the market to try and find someone to lease it. Staff recommended leaving the building on the market until December, but council decided that September was long enough.
Graves said the city wanted to keep the building in the city's possession because it's at a strategic location in the heart of the downtown.
"We want to retain the property," Graves said. "It's a strategic piece of property in our core area."
If the building is to be demolished an option staff has put forward is the make the approximate one acre space a central civic square or "meeting place." The exact plans for the space are currently being developed and should be presented to council sometime this fall.
"We will be presenting to city council in the next month and a half some … redevelopment plans for the site, which includes maintaining some parking there for the library … and a bit of green space connected with the library. So, it'll be fairly modest," Graves said.
The approximate cost of the demolition is $400,000.
Related News
RELATED MODERN SITES