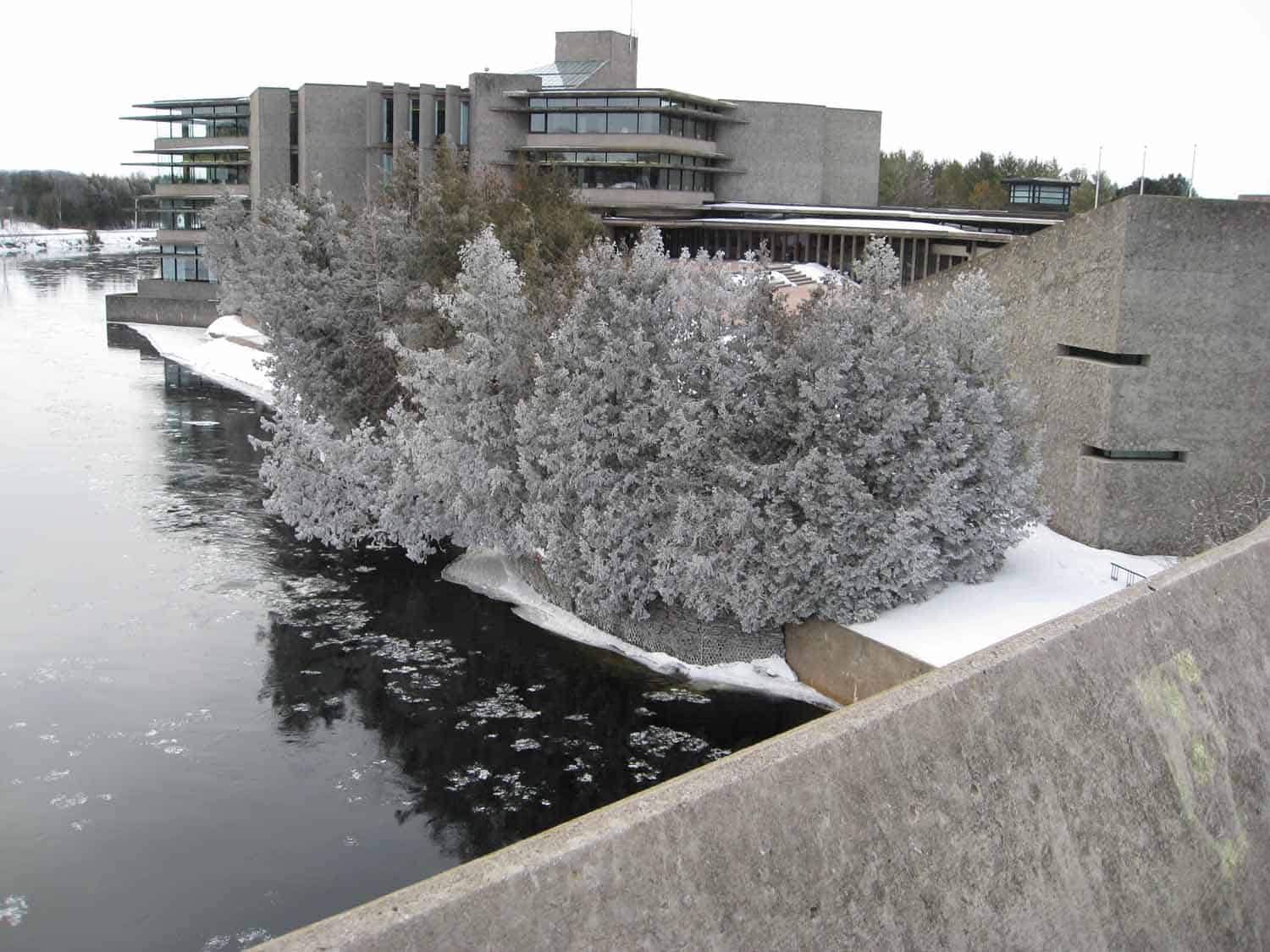 04 . 18 . 2015
Trent looking for feedback on its new student centre
As part of developing the design for a new student centre, Trent University has posted three different design approaches, prepared by Teeple Architects, to there web site here .  The options are as follows (from the Trent University web site):
Design A is a two-storey building that stretches the of the site from the Bata Library to the woodlot, maximizing views of the Otonabee river.
Design B is a building with three storeys,  the plan take inspiration from the crossed paths that connect the Founders Walk to the Athletics Centre path and the main University entrance to the Otonabee river. A key element in this design is the framing of the view to Bata Library from the main road.
Scheme C is a two-storey building using a rectilinear approach to the organization of the Student Centre. The main program elements connect to a central 'L' shaped Indoor Plaza that faces the Otonabee river.
A slideshow containing more detailed conceptual rendering and basic organizations plans is available here
Feedback are encouraged two different ways and will be accepted until April 18, 2015:
Communicate directly with Teeple Architects: info at teeplearch.com
Comment on the facebook page
Related News
RELATED MODERN SITES