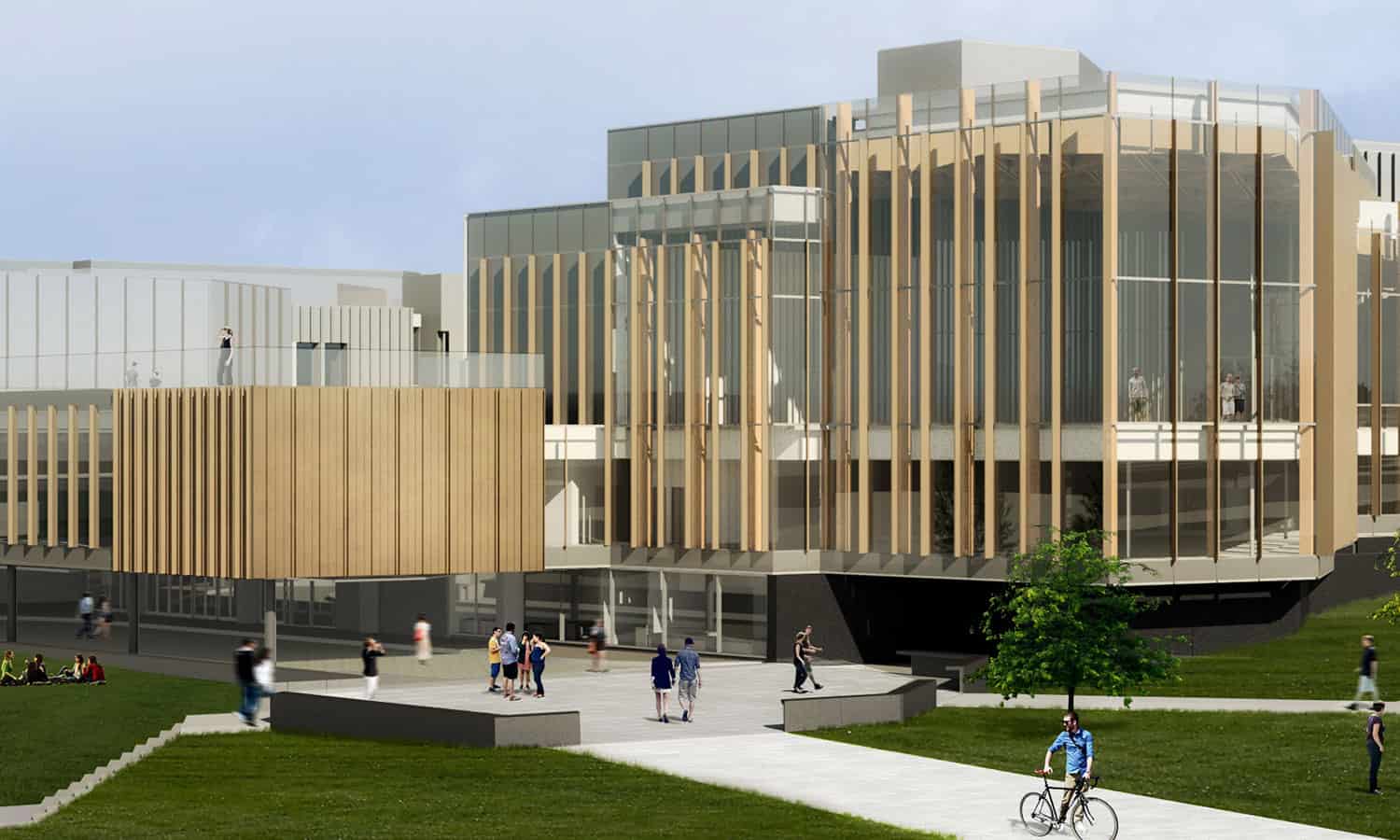 02 . 09 . 2016
National Arts Centre officially breaks ground for major renovations
AUTHOR CBC News
Canadian architect Donald Schmitt is heading the $110-million project
The National Arts Centre redesign will use glass to counter the concrete, "adding a layer of transparency," the architect heading the project said on CBC Radio's All In A Day after the $110-million renovation project officially broke ground on Tuesday.
A new Elgin Street entrance and atrium, as well as a new north addition to replace the concrete terraces, are expected to be unveiled in time for Canada's 150th birthday on July 1, 2017.
"What we're really doing is turning the National Arts Centre to really face the city," said principal architect Donald Schmitt.
"The building was really designed to face the canal. It was almost designed as a piece of landscape that you climbed up and over the building and descended on the canal side."
Schmitt is known for his work on performing arts venues around the world, including the Four Seasons Centre for the Performing Arts in Toronto, Maison Symphonique in Montréal, the Mariinsky Theatre in St. Petersburg, Russia and the new David Geffen Hall in New York City.
The NAC has not had any major work done since it opened in 1969.
Construction will take place between 12 a.m. and 2 p.m., then "drills down," allowing performances to continue, said NAC director of communication Rosemary Thompson.
She added that The Fourth Stage will shut down in May until the grand re-opening but that the thee other main stages will remain open.
"The show must always go on," she said. "We know it can be a challenge but we want our audience to let us know how we're doing and to stay with us."
Additional images of the addition are available via the CBC News web site.
Related News
RELATED MODERN SITES