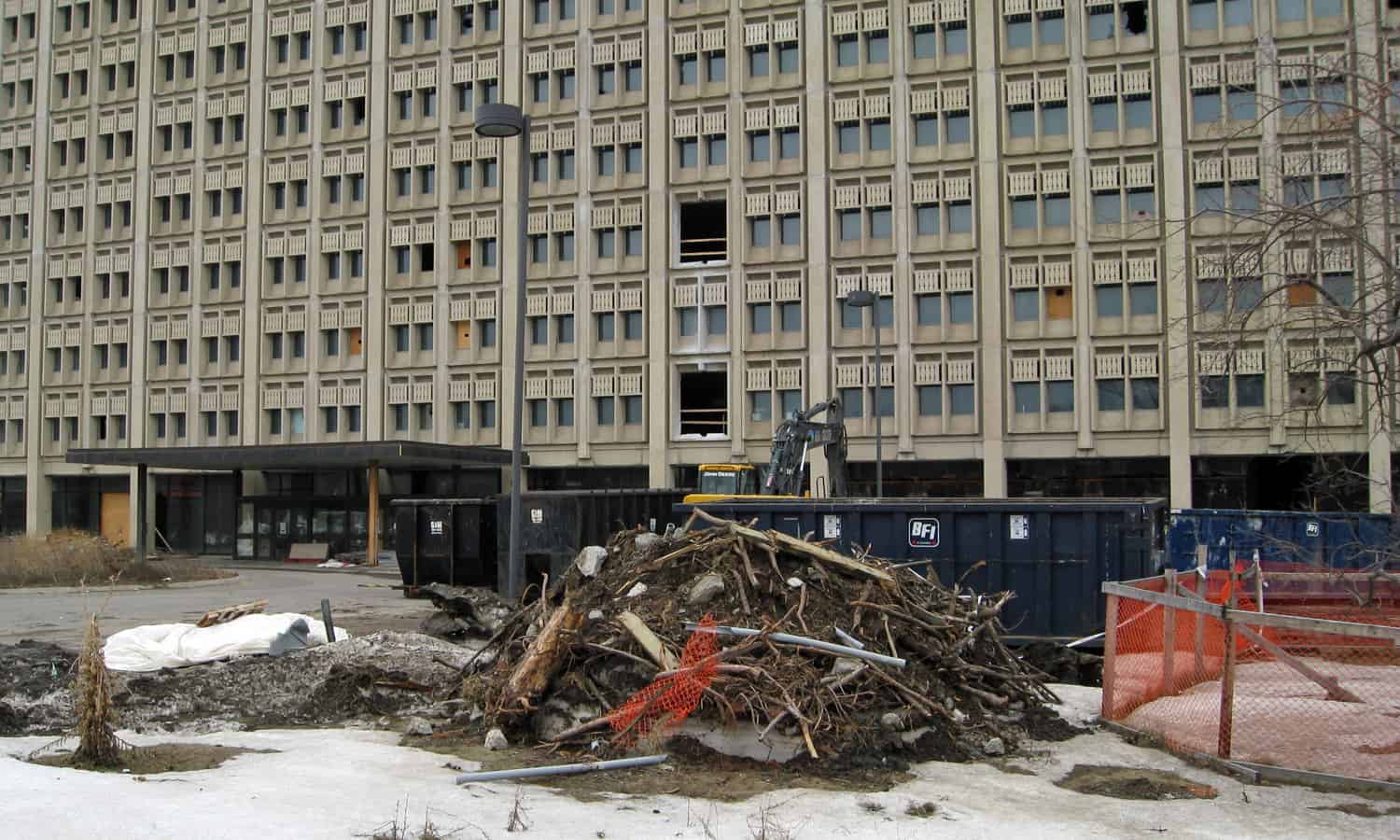 07 . 07 . 2014
Sir John Carling building to be demolished Sunday
AUTHOR Meghan Hurley
The abandoned Sir John Carling Building near the Experimental Farm is to be demolished Sunday in a controlled explosion.
The former headquarters of Agriculture Canada was vacated several years ago over asbestos and other concerns. A $4.8-million demolition project began last year after Public Works officials balked at the estimated $57- million cost to renovate.
At 7 a.m. Sunday, the 11-storey building at 930 Carling Ave. will be imploded with high explosives and is expected to drop into its own footprint.
Sightseers will be kept more than 1,000 feet away to prevent any potential injuries from flying debris. Roads in the area will be closed by police.
The spectacle is expected to last mere seconds.
Related News
RELATED MODERN SITES