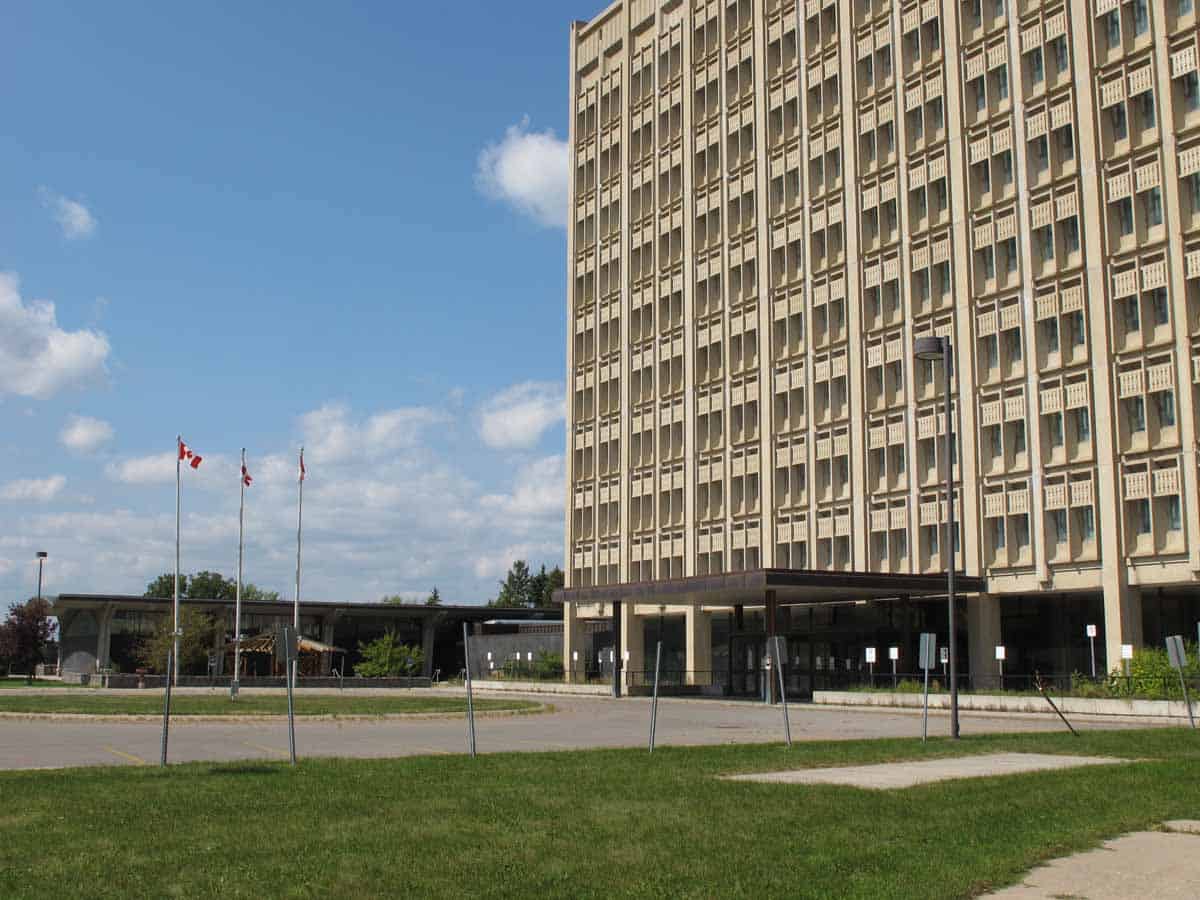 07 . 10 . 2013
Carling building finally coming down
The demolition of the Sir John Carling Building, once home to approximately 1,200 federal bureaucrats, was held up as government officials determined what to do with the property.
This summer, workers from AIM Waste Management Inc. are inside the building performing "removal and separation of all fixtures and building materials," Public Works stated in an e-mail to OBJ.
The company, which has a $4.8 million contract to demolish the building, began interior work in March and has so far been meeting timelines, Public Works added.
"This portion of the project does take time and effort, with few external visible results; however, deconstruction of the building in such a manner will help preserve heritage elements as well as provide the opportunity for the proper disposal of construction material, diverting the maximum possible volume of waste from local landfills," Public Works stated.
"PWGSC can confirm that the project is on time and the final phase of the deconstruction of the building should begin as scheduled in fall 2013."
Constructed in 1967, the Sir John Carling Building – which contains 431,250 square feet in an 11-storey tower and two lowrise annexes – was rated in "poor" condition only 31 years after it opened. It was emptied in 2009 and was initially supposed to be torn down in 2010.
In 2011, Public Works officials said the delay was due to design changes, principally because of a desire to keep the west annex and to shift the property's custody to Agriculture and Agri-Food Canada.
Once the main building is gone, which should happen by 2015, the property will be transferred to Agriculture and Agri-Food Canada.
Link to docomomo ONTARIO gallery entry here.
Related News
RELATED MODERN SITES